Over 35 years' of work and consulting experience. Worked for externally funded projects (ADB, WB, DFID, GTZ, FCO), for urban infrastructure development, municipal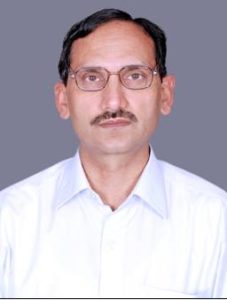 governance reforms, and capacity building projects for Central government, State governments, Urban Local Bodies (ULBs), and Government. Work experience in public, private and co-operative sectors.  Major areas of experience include – Corporate and Municipal Law, Public private partnership (PPP), budgeting, internal controls, Taxation, Urban and Municipal Finance, Smart City and AMRUT missions, Implementation of financial and e-governance reforms, Financial management, Financial analysis and assessment of urban projects, Cost and Financial accounting, Accrual based Double Entry Accounting system in ULBs,
Worked for  a number of national and international consulting companies –IPE Global Ltd.; ICF Consulting Services Ltd, GHK Consulting Ltd., Wilbur Smith Associates Inc, URS Scott Wilson India Pvt. Ltd., The Louis Berger Group Inc, Agrifor Consult, Rudeco GmbH, Gujarat Co-operative Milk Marketing Federation Ltd (AMUL) and National Dairy Development Board (NDDB).
Visiting Faculty for capacity building programmes under AMRUT and Smart City missions:
Regional Centre for Urban and Environmental Studies (RCUES), Lucknow (set up by the Ministry of Urban Development, Govt. of India);
All India Institute of Local Self Government (AIILSG);
RICS School of Built Environment, Amity University, NOIDA for MBA Infrastructure
Qualification:   B Com, LLB, Dip. in Taxation, FCS, FCMA
-::-::-::-::-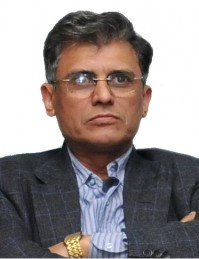 Subhash Mittal, is an active member of SRRF Dialogue and one of the promoters of SRRF. A UK Chartered Accountant, with over 35 years of practical exposure in financial management discipline including public Finance & Expenditure Analysis with focus on social development sector and Govt.  He has been associated in one capacity or other with different bilateral, multilateral and other private funding agencies. He is a Special invitee member of committee relating to NGO's constituted by Institute of Chartered Accountants of India. He is heading Finance committee of a few large and well known NGOs. He is also a member of developing and revising Minimum Norms for Credibility Alliance. He has recently been appointed as a member of the Institutional Ethics Review Board-JNU.
Mr. Mittal has been supporting NGOs in different capacities. He has written Technical Guideline for Internal Audit of NGOs for ICAI. He is a regular contributor to SRRF Dialogue. He has been a frequently invited speaker on FCRA, Financial Management, Good Governance and other topics in various NGO related fora.
e-mail: smittal@sma.net.in
-::-::-::-::-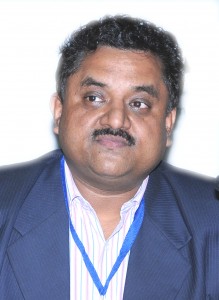 Deepak Bansal, a Chartered Accountant, having professional experience of almost 22 years in the field of taxation, company and Labour laws, FCRA, etc. He has been advising a large number of NGOs on these and other legal compliance issues. He has undertaken a number of assignments for different funding agencies. He specializes in professional practice in Income Tax, Service Tax, Sales tax. He regularly provides opinions / advisory services in complicated issues. Mr.Bansal has also written articles/papers, which have been published in various reputed magazines, viz. Taxman etc.
e-mail: dbansal@sma.net.in
-::-::-::-::-