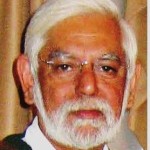 Anup Khosla was the Chief Financial Officer of HelpAge India from May 2003 to March 2012 and thereafter Financial Advisor till his retirement on 31 March 2013.
Since then he has consulted with NASSCOM Foundation as their Financial Advisor and Mobile Creches to review their Accounting processes.
He is currently a member of Mobile Creches Accounts and Committee and ERP Advisory Committee.
Prior to joining HelpAge India he was in the corporate world for 28 years. He started his career in the U.K. and worked with Hoover Limited and Esso Petroleum Co, Limited for 11years, prior to returning to India in 1986. He has worked in India as Corporate Finance Manager of Ranbaxy Laboratories and Group Executive Vice President of Montari Industries. In 1997 he moved to Oman as General Manager Finance with Suhail and Saud Bahwan, before moving on to Sri Lanka as Group Financial Controller of the Maharaja Organisation. On his return to India, he worked as Group Chief Financial Officer of the Chaddha Group, prior to switching to the NGO sector with HelpAge India.
He is a MBA and Chartered Accountant from the U.K. as well as an Indian Chartered Accountant.
e-mail: anup.khosla@gmail.com
-::-::-::-::-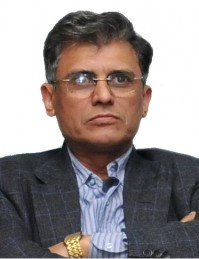 Subhash Mittal, is an active member of SRRF Dialogue and one of the promoters of SRRF. A UK Chartered Accountant, with over 35 years of practical exposure in financial management discipline including public Finance & Expenditure Analysis with focus on social development sector and Govt.  He has been associated in one capacity or other with different bilateral, multilateral and other private funding agencies. He is a Special invitee member of committee relating to NGO's constituted by Institute of Chartered Accountants of India. He is heading Finance committee of a few large and well known NGOs. He is also a member of developing and revising Minimum Norms for Credibility Alliance. He has recently been appointed as a member of the Institutional Ethics Review Board-JNU.
Mr. Mittal has been supporting NGOs in different capacities. He has written Technical Guideline for Internal Audit of NGOs for ICAI. He is a regular contributor to SRRF Dialogue. He has been a frequently invited speaker on FCRA, Financial Management, Good Governance and other topics in various NGO related fora.
e-mail: smittal@sma.net.in
-::-::-::-::-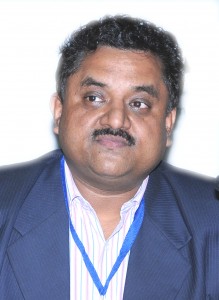 Deepak Bansal, a Chartered Accountant, having professional experience of almost 22 years in the field of taxation, company and Labour laws, FCRA, etc. He has been advising a large number of NGOs on these and other legal compliance issues. He has undertaken a number of assignments for different funding agencies. He specializes in professional practice in Income Tax, Service Tax, Sales tax. He regularly provides opinions / advisory services in complicated issues. Mr.Bansal has also written articles/papers, which have been published in various reputed magazines, viz. Taxman etc.
e-mail: dbansal@sma.net.in
-::-::-::-::-
Mr. Pushkar Gupta, is ACA from Institute of Chartered Accountant, of India and has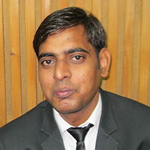 experience of over Four years.
He has experience in various large audits like statutory audits, internal audits, tax audits, due-diligence audits, management audits and audits for non- profit.
He has also experience in compliance of Income Tax, State Sales Tax(VAT), Excise law and Service Tax Etc.
e-mail:pushkargupta15@gmail.com