Shri Subhash Mittal volunteered for taking a GYAN sessions in Delhi on FCRA for NGOs organised by iVolunteer. He has been featured as Trainer of the Month by ivolunteer. Here is an interview given by Mr Mittal and published by ivolunteer on their website/blog. We give below the interview for your information…..
Featured Trainer of the Month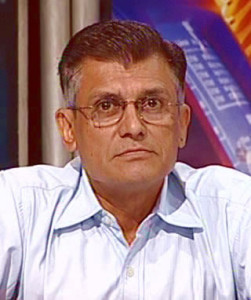 Subhas Mittal is a chartered accountant by profession and considers himself lucky to have been associated with the Development Sector for more than two decades. His expertise on the subject of legal compliance and his experience as a trainer, delivered one of the most successful GYAN sessions in Delhi on "FCRA for NGo's". Conscious of the challenge of financial uncertainty in the development sector he strives to work towards creating a framework which helps the Voluntary Sector in achieving financial sustainability. The following interview briefly captures his experience on GYAN and volunteering in the sector
Tell us something about yourself and your association with the sector
I am a chartered accountant by profession, but consider myself lucky that I have been associated with the Development Sector for more than two decades. I help different type of organizations associated with social development sector, through capacity building in legal compliance & financial management, appraisal & assessment of NGOs. I have also had a good opportunity to associate with the Public sector, particularly in their project appraisals. Of course being a professional I provide audit assurance and have developed special methodologies which are suitable for social projects.
What does volunteering mean to you? Other than GYAN, what are the other platforms you volunteer through?
Volunteering for me means supporting the Voluntary sector, through knowledge sharing. In addition to GYAN I am associated with Socio Research Reform Foundation (SRRF), which creates awareness of social development issues among the development professionals. It helps solve specific problems relating to legal compliance.  SRRF has organized more than 20 workshops all over the country on such topics relating to Legal Compliance, Financial Management, etc.
How did you know about GYAN & what motivated you to volunteer for the initiative?
Honestly I was not aware of GYAN till Aarti requested for volunteers on Linked In. However once I came to know about GYAN, I immediately offered myself as a volunteer for a GYAN session.
How was your experience of taking the GYAN session? Any take aways for you as a volunteer?
I always consider all such sessions as a mutual learning exercise. I have always found that I enhance my own knowledge by sharing knowledge and experiences with others at sessions. After all, persons who come to session they bring their own problems and perspectives to such sessions.
Do you find GYAN different from other training and if so do you see its significance to the sector.
Yes as it is less formal and the small group approach helps participants have their specific problems resolved.
We believe you have agreed to take a session once a quarter?  Would you recommend GYAN to other volunteers? If so why
I will always try to meet this commitment, at the end of the day being in the Voluntary Sector, we need to do whatever we can to enhance volunteerism.