Tobacco is one of the largest killers. Globally nearly 6 million people die each year from its use and exposure and could reach 8 million by 2030. WHO which is spearheading the fight against Tobacco, it has developed Framework Convention on Tobacco Control (WHO FCTC) in 2005. The convention has been signed by 172 member states.
The convention includes provisions for reducing demand as well as supply of tobacco products. It has catalysed actions across the globe and elevated the importance of tobacco control as a global health issue. It has stimulated policy changes at the national levels and brought new public and private resources and also helping financially low & middle income level countries.
9 countries, including India, have formulated comprehensive national laws to implement the provisions of the Framework Convention. These laws include banning smoking in public places, prohibiting tobacco advertising, sponsorship and promotions enhancing the warnings of the packs of tobacco products.
India and Thailand have shown innovative ways of financing campaigns against tobacco use. While Thailand uses 2% of its tobacco and alcohol tax for health promotion, India is using 10% cess on tobacco products for financing NRHM. India which was ranked low in health warnings has recently started working on making these warnings more strong using pictures as well as increasing the size of such displays. However GoI which allocates only around Rs 50 lakhs annually for campaigns against tobacco use could certainly do more.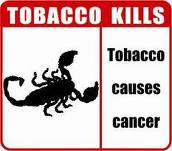 ____________________________________
Socio Research & Reform Foundation
(

A Non Government Organisation

)
512 A, Deepshikha, 8 Rajendra Place, New Delhi – 110008
Tele/Fax: +91-11-25821088, 25817157, 25722044