The numbers of tobacco-related deaths have tripled in the past decade to almost 50 million people worldwide. 1 person dies every six seconds from tobacco use or exposure – and warns that, if current trends continue, 1 billion people will die this year. Tobacco is responsible for more than 15% of all male deaths and 7% of female deaths.
In China, tobacco is already the number one killer causes 1.2 million deaths each year and the figure are expected to almost triple by 2030. After China, the largest proportion of male deaths due to tobacco is responsible for 38% deaths in Turkey and 53% in Kazakhstan.
Tobacco related illness remain the biggest killer of women in the United States (23 %).
The tobacco industry is stepping up its fight against anti-tobacco policies – for example, by launching legal challenges in an attempt stop the introduction of plain packaging, legislation banning smoking in public places, and advertising bans and health warnings on packets. The World Health Organisation says tobacco is linked to cancer, heart disease, diabetes and chronic respiratory diseases, accounting for more than 63 % of deaths worldwide.
A moment's pleasure may lead to a lifelong regret and a painful death! Time to Stop and think…..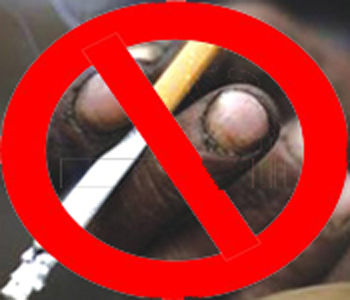 ________________________________
Socio Research & Reform Foundation
(A Non Government Organisation)
512 A, Deepshikha, 8 Rajendra Place, New Delhi – 110008
Tele/Fax: +91-11-25821088, 25817157, 25722044
e-mail: socio-research@sma.net.in